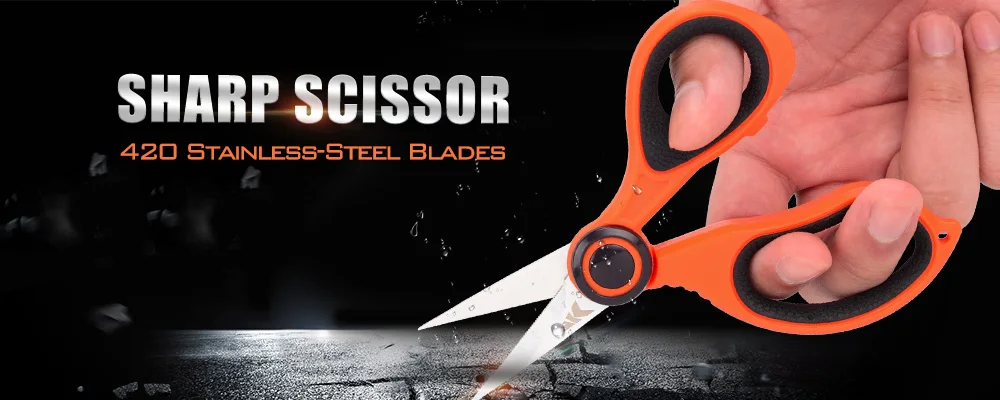 3CR13 Japanese 420 Stainless Blades – Make cutting braided line easy and fast in both fresh and saltwater environments. Also works great for mono and fluorocarbon.
Lightweight, Durable handle – High strength Polypropylene handle is strong and light weight for long lasting performance.
Non-Slip grips – The non-slip TPR handles provide comfort and a secure grip for the best performance of any braid scissors made.
Includes Easy Removal Sheath – We've even included a unique sheath that protects the blades and can be worn on a belt or the waistband of your pants or shorts.
Includes Lanyard – braid scissors can be safely stored in the sheath and worn around the neck with the included lanyard for easy and fast access
1.Duarble 3CR13 Japanese 420 Stainless-Steel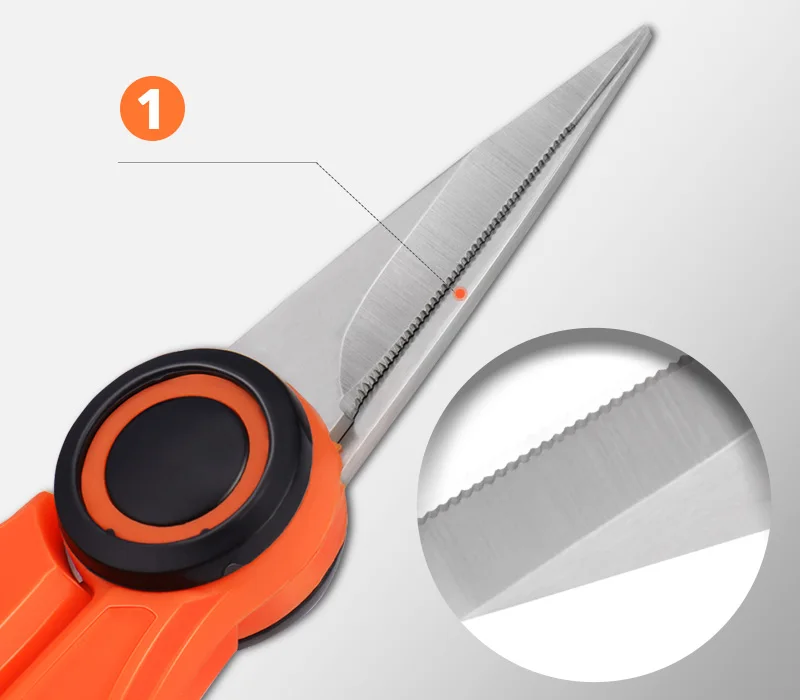 High strength polypropylene material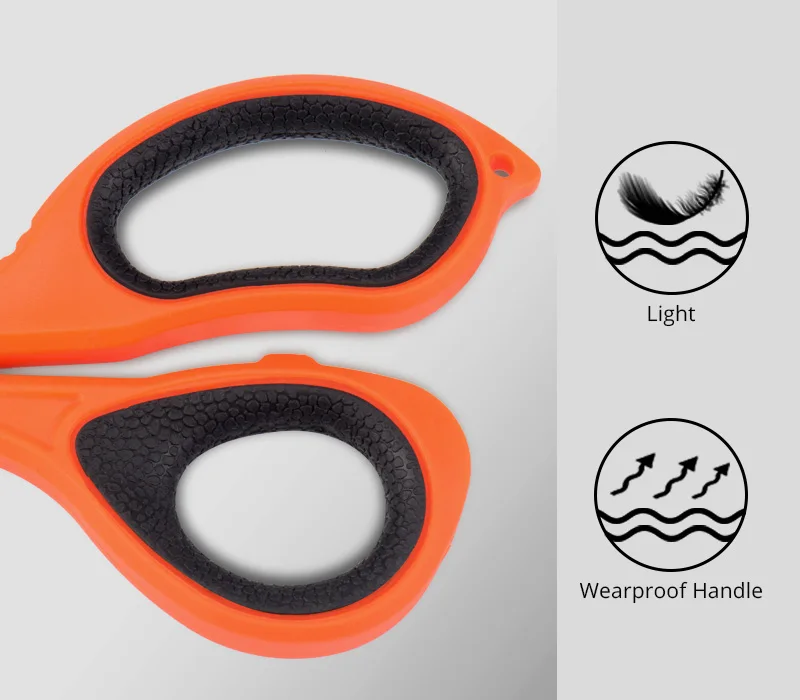 TPR handle grip povides non-slip and comfort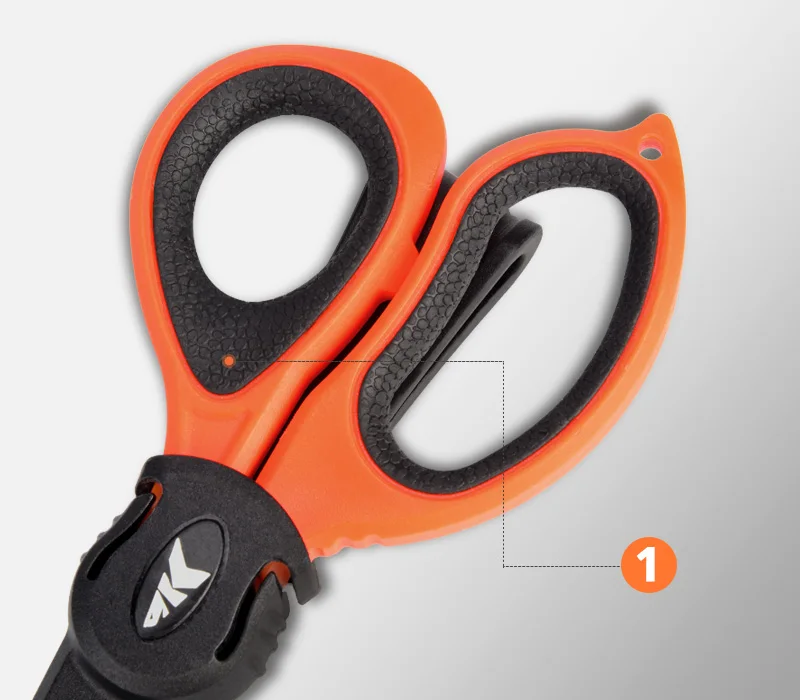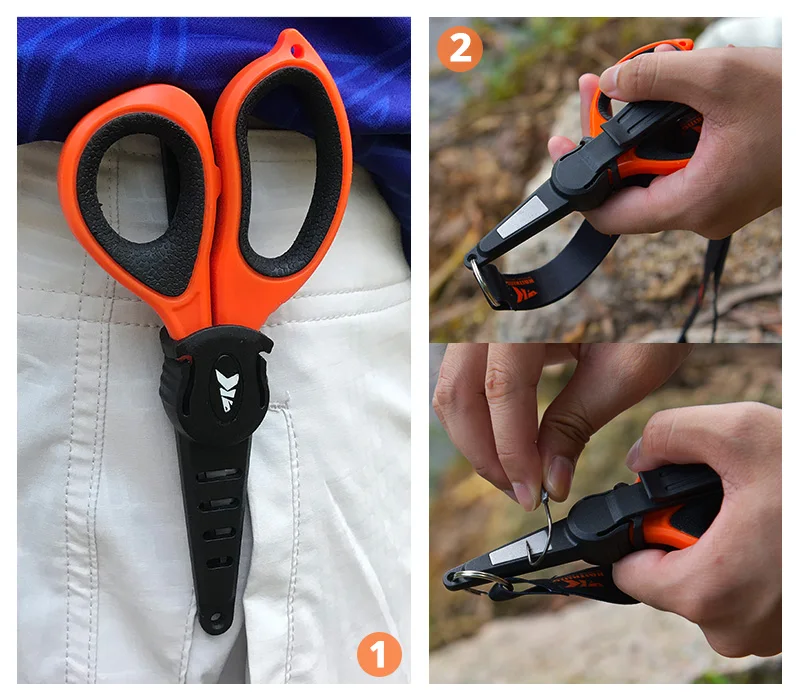 1 .3CR13 Japanese 420
Stainless-Steel Blades
2. High-Strength Polypropylene Handle
3. Non-Slip Handles For A
Sure Grip
4. Built-Hook Sharpener Keeps Your Hooks Sharp