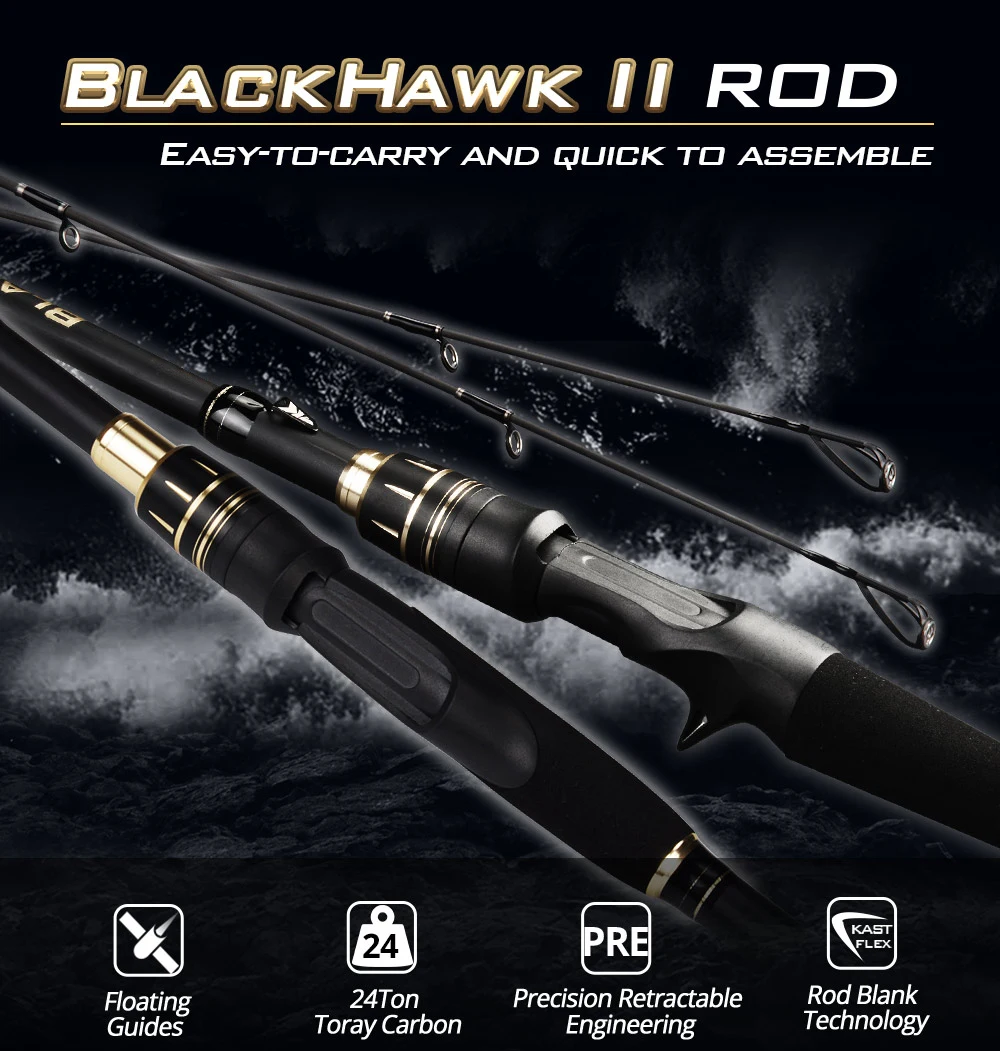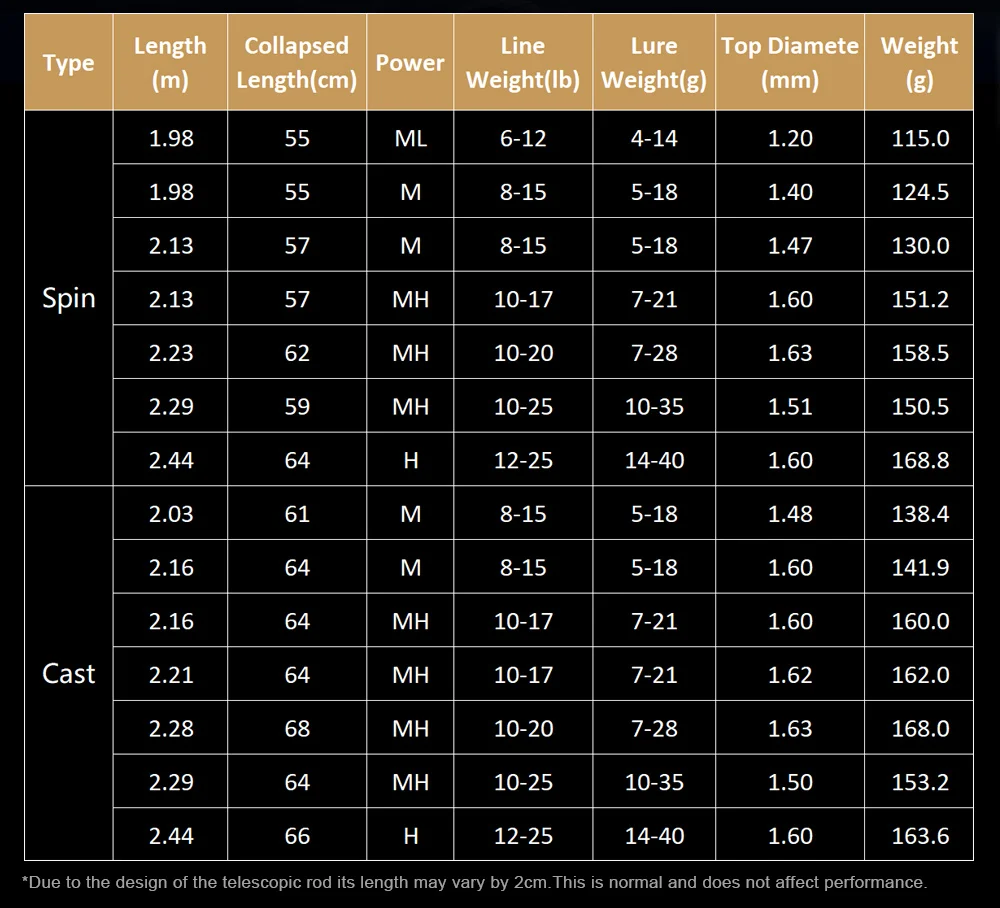 Product Features:
1.KastFlex Technology with Toray 24-Ton Carbon Matrix blank delivers sensitivity and performance
2. SPT – Soloscopic Performance Technology and one-piece performance in a six-piece telescopic design.
3.Save valuable fishing time-you can leave the reel on the rod, line through the guides and fully rigged with all knots in place.
4.Perfect combination of fixed and floating guides
5.Saf-T-Keeper Hook Holder, High-Strength graphite reel seat, durable and comfortable EVA handle
Spinning
Action: Fast / Medium Fast
Sections: 6
Floating Guides: 3
Guides: 7+1
Casting
Action: Fast / Medium Fast
Sections: 6
Floating Guides: 5
Guides: 9+1
Extending the rod starts at the tip end of the rod
Collapsing the rod start at the bottom of the rod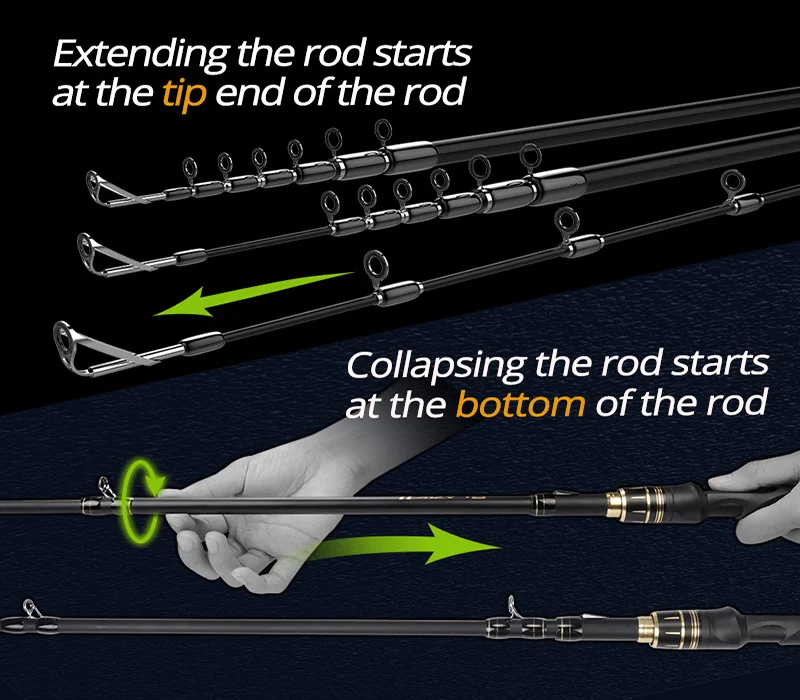 KastFlex Technology with Toray 24-Ton Carbon Matrix
SPT–Soloscopic Performance Technology Blanks
*One-piece performance in a six-piece telescopic design
*Multiple floating guides improve line performance
*Consistent and smooth taper eliminates flat & dead spots in the blank
*Snug-Fit ferrules delivery full length power transition
*KastFlex Technology with Toray 24-Ton Carbon Matrix blank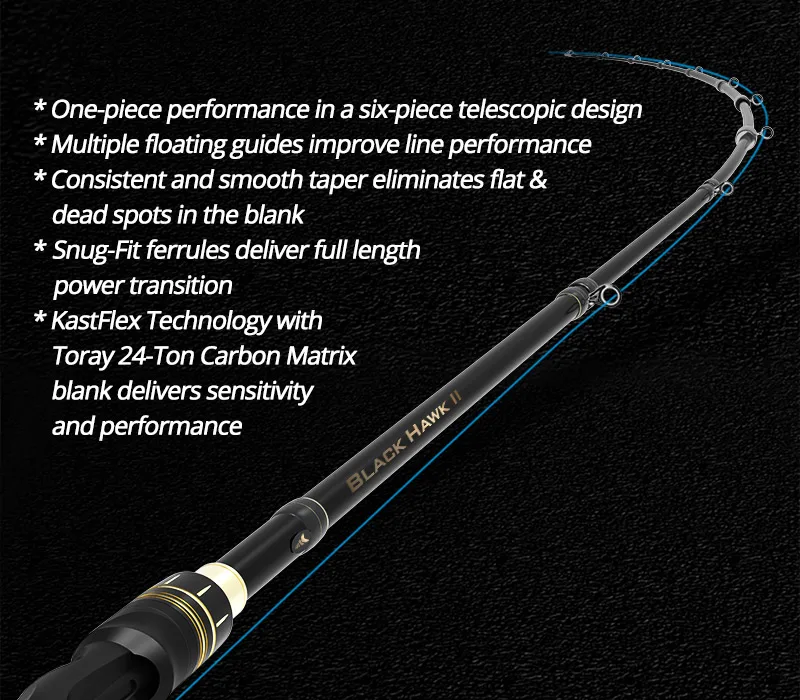 PRE–Precision Retractable Engineering
The only telescopic rod that feels and fishes like your favorite 1-pc rod!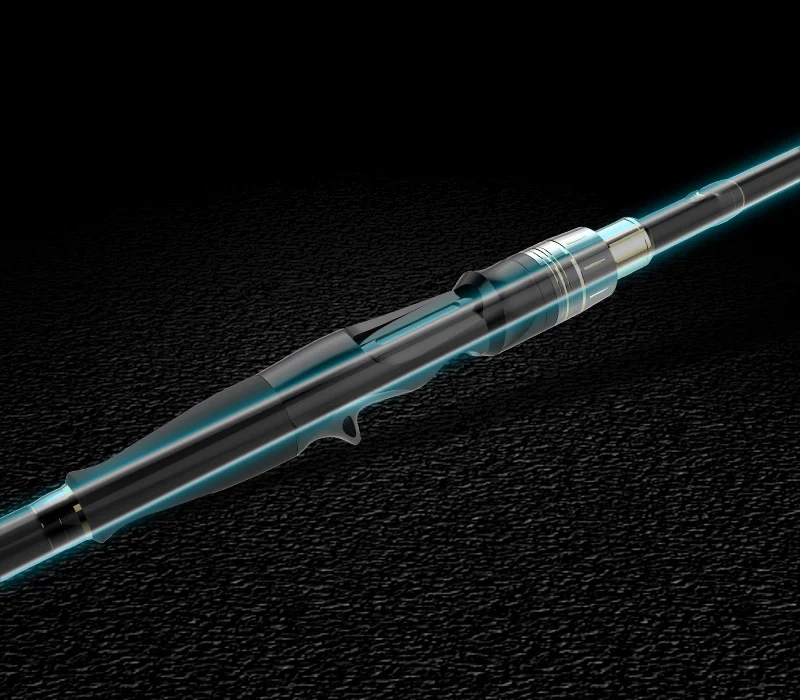 Perfect combination of fixed and floating guides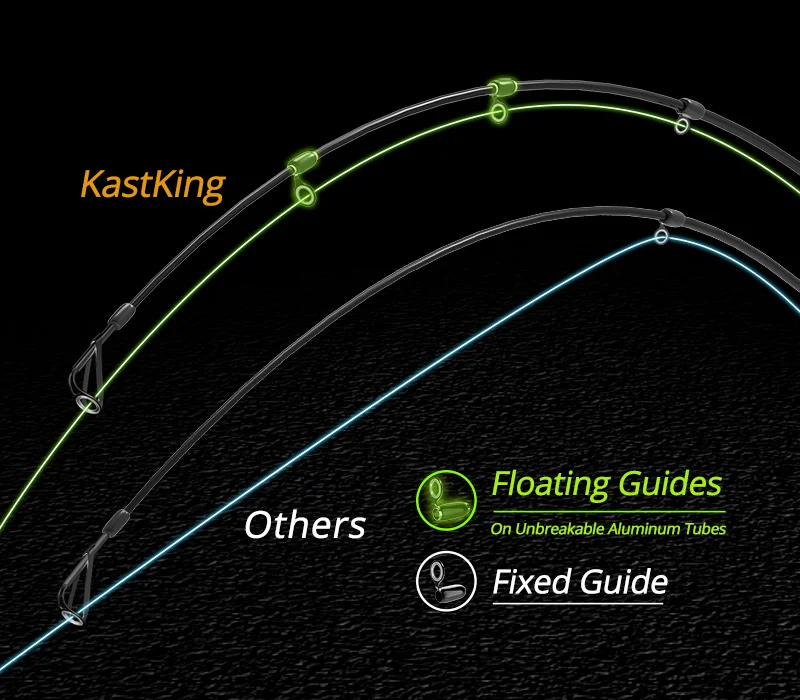 Ultra Smooth, Durable URS Line Guide Insert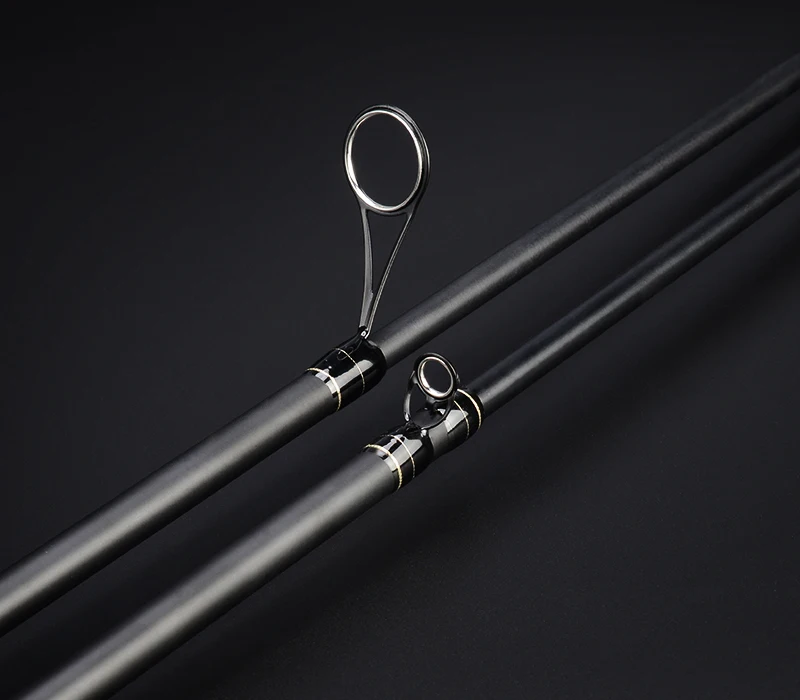 High-Strength Graphite reel seat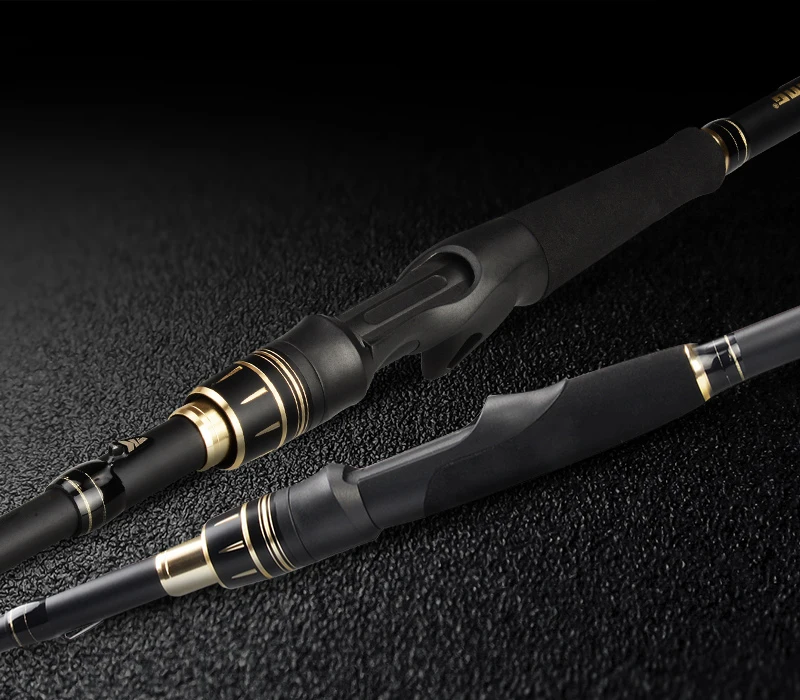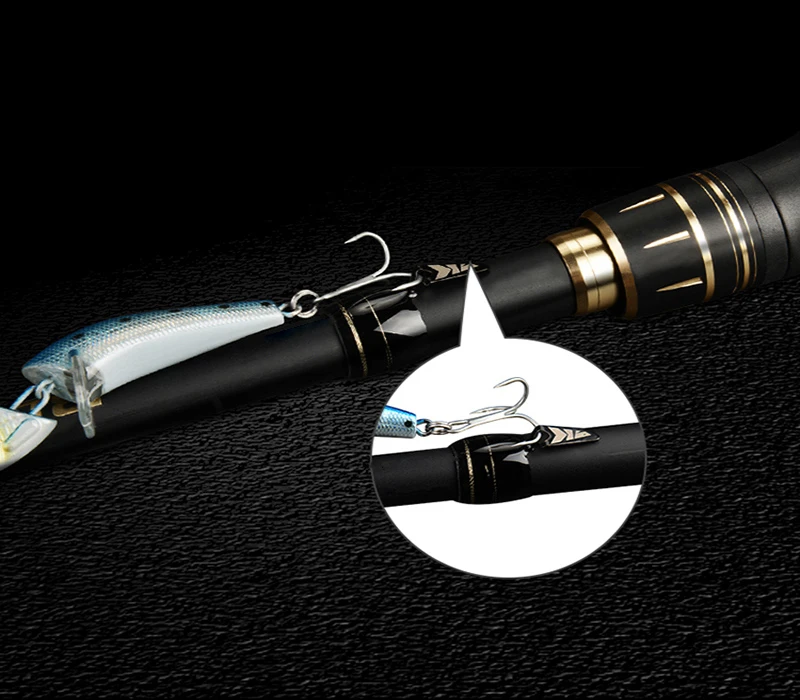 Durable & comfortable EVA handle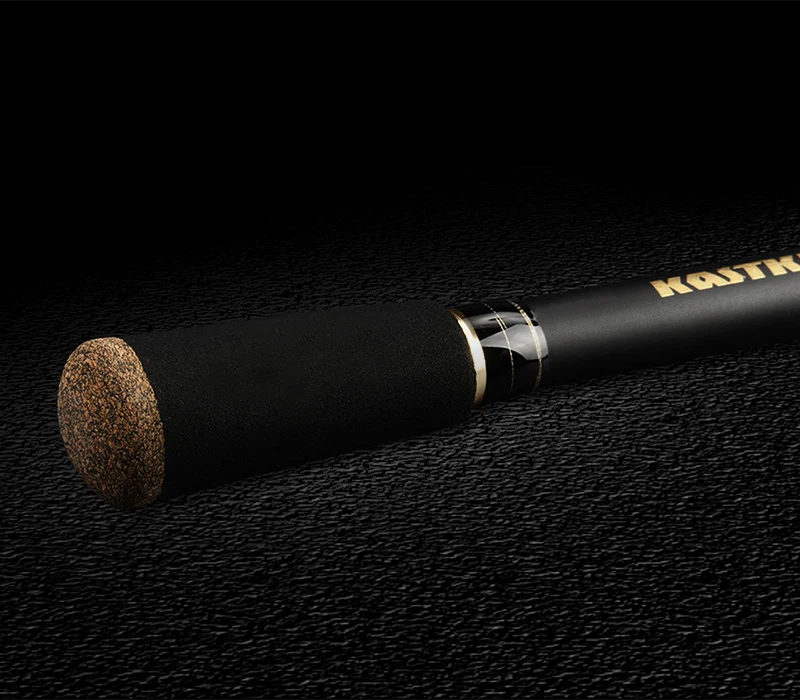 Combo Show
*Combo shown for display only; reels are sold separately