(S-3XL) Large Pet Cat Dog Bed
8Colors Warm Cozy Dog House Soft Fleece Nest Dog Baskets House Mat Autumn Winter Waterproof Kennel
Give your baby a warm bed to sleep all night!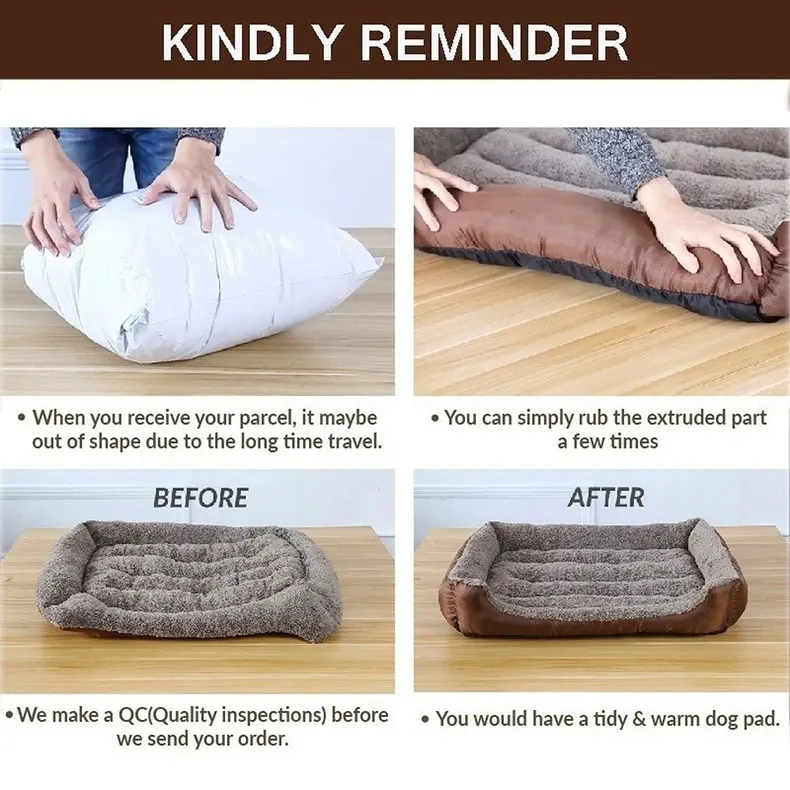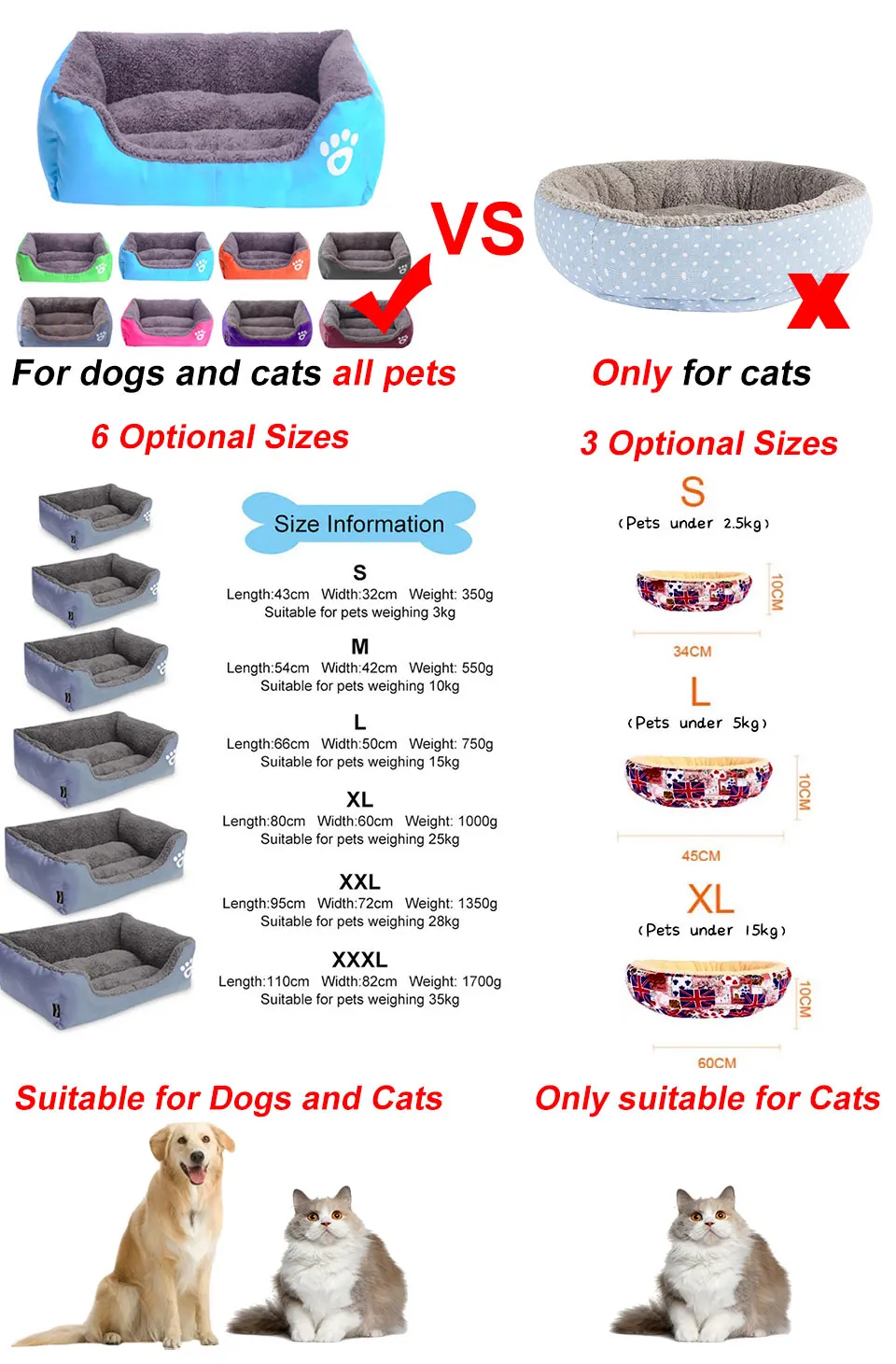 1.Color:blue, coffee, rose red, orange, purple, green
2.Occasion: party, office, outdoor
1.This pet bed has 6 colors and 4 sizes, it works for small, medium, large and XL larger dogs/cats.
2.This pet pad has velveteen inside of , it will keep your dog/cat warm and comfort.
3.This pet kennel is made of high quality oxford cloth material, it's waterproof and easy to clean.
4.This pet mat has good air permeability, antibacterial and skin-friendly.
5.All these dog beds are completely machine washable.
6.If you have any question or suggestion, please contact us, we will try our best to help you.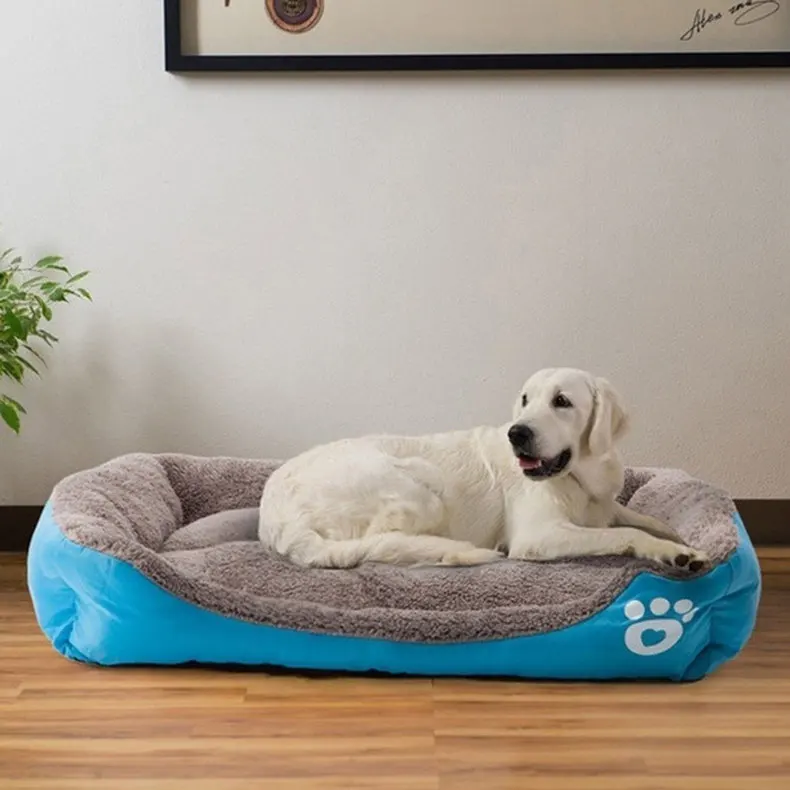 Size:(S,M,L,XL,XXL,XXXL):
S length 40cm * wide 37cm * high 10cm / length 15.7in * wide 14.5in * high 3.9in suitable for pet 0-10lb
M length 53cm * width 42cm * high 10cm / length 20.8in * wide 16.5in * high 3.9in suitable for pet 11-22lb
L length 63cm * width 53cm * high 12cm / length 24.8in * wide 20.8in * high 4.7in suitable for pet 23-33lb
XL length 75cm * width 62cm * high 12cm / length 29.5in * wide 24.4in * high 4.7in suitable for pet 34-55lb
XXL length 90cm * width 72cm * high 13cm / length 35.4in * wide 28.3in * high 5.1in suitable for pet 56-60lb
XXXL length 105cm * width 82cm * high 13cm / length 41.3in * wide 32.3in * high 5.1in suitable for pet 61-77lb