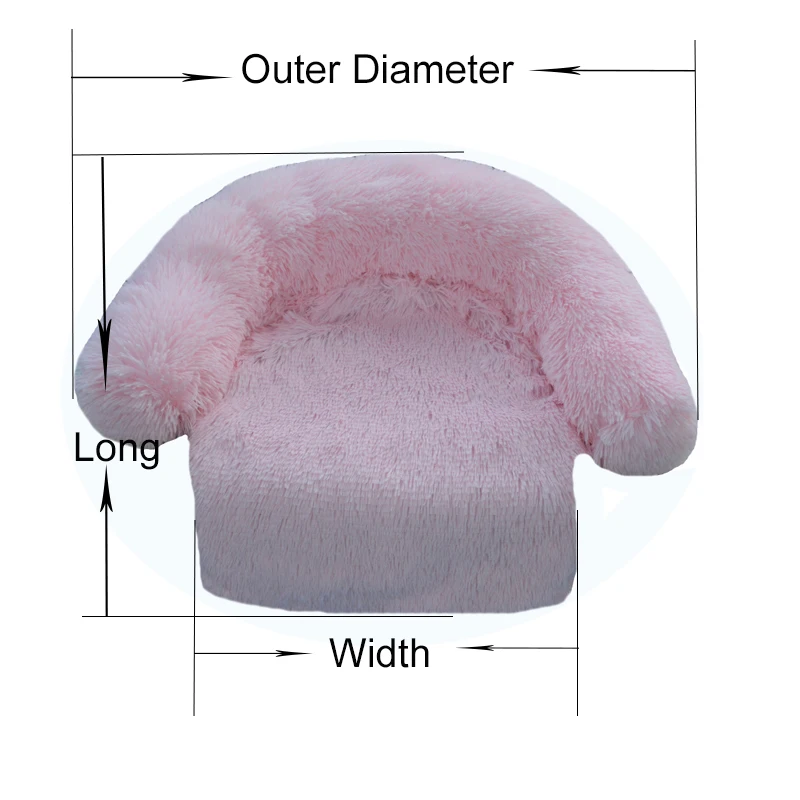 Parameter For Different Size :
Width 40CMx Long 60CMx OuterDiameter 65CM UP to 2KG
Width 50CMx Long 70CMx OuterDiameter 75CM UP to 4KG
Width 60CMx Long 80CMx OuterDiameter 85CM UP to 8KG
Width 70CMx Long 90CMx OuterDiameter 95CM UP to 13KG
Width 80CMx Long100CMx OuterDiameter 105CM UP to 20KG
Width 90CMx Long110CMx OuterDiameter 115CM UP to 30KG
Width100CMx Long120CMx OuterDiameter 125CM UP to 40KG
Width110CMx Long130CMx OuterDiameter 135CM UP to 50KG
We Measure it manually with deviation of 1-3CM,Please understand, Thank you
• Donut Pet Cushion • 3CM Plush Pet Bed • Various Color options
There are different colors to choose from, depending upon the shade your pet likes.

Solid color with cute design, it is a nice looking bed.
• Breathable and Spacious
These fluffy couches have enough space for your pet to relax and stretch.
Comfortable touch, 3 cm long plush hair, pets love to sleep on it.
• Donut Cuddly Bed for Pets
Non-toxic material with no smell, pets will easily adjust to it.
Material: Long Plush,PP Cotton, Spray glue cotton

Consider the chart below to find the right sized couch that fits your pet's needs. Consider both external and of the couch along with the height that is comfortable for your pet to climb into the couch.