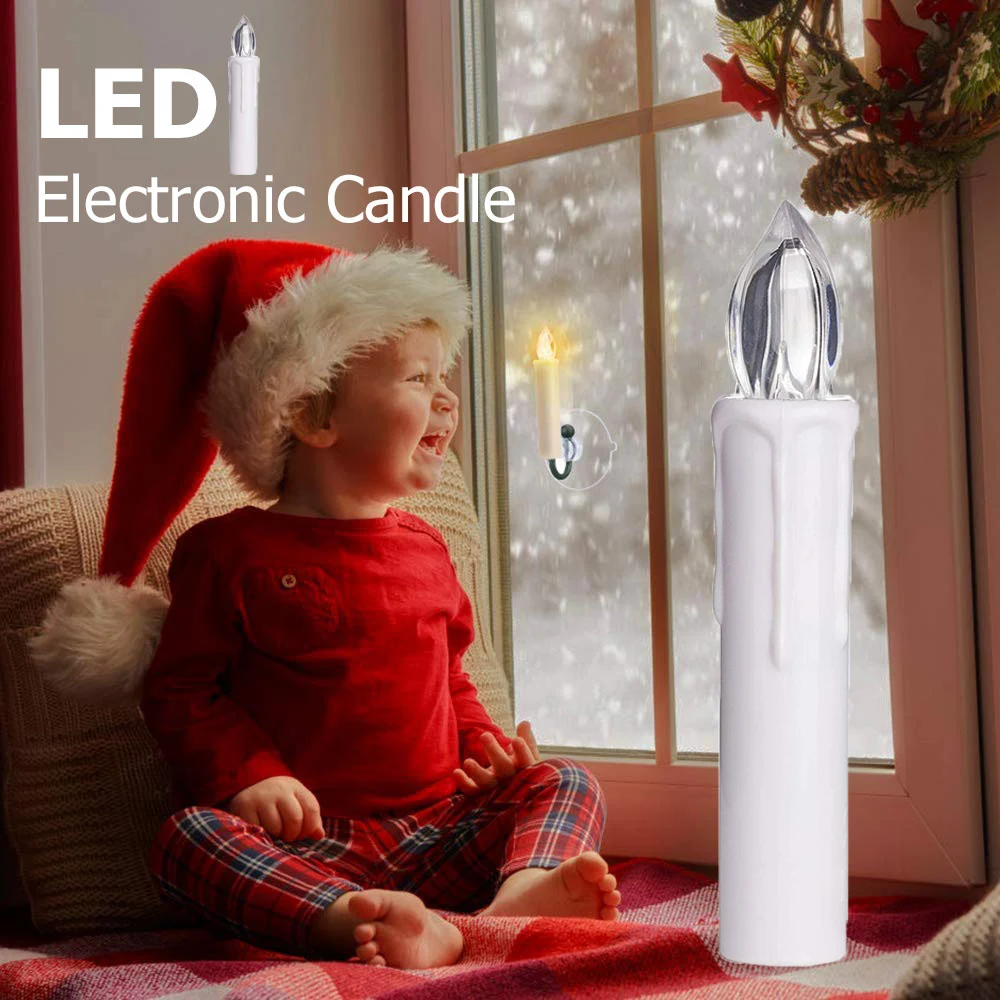 LED Candle
How to use
1. Please remove the remote control plastic insulation tape prior to use.
2. you need to turn the "on" switch of candles, and then you can press"on" and "off" to remote control led light.
3. Set Timer: Press Timer, button to start a 6-hour ON timer in a 24-hour cycle.
No more dripping wax, more smoke and scent, more annoyance of cleaning candle drip. No Flame, No worry about causing fire, blowing out, falling asleep without blowing the candles.
The led tea lights candles with remote control and timer seals at the top, As long as water is not accumulated at the bottom battery compartment, the flameless candle with timer is safe at outdoor.
Battery Use Tip
If you are not using tea lights for a prolonged time, please switch the LED candles off at the bottom to save battery. Keeping on timer or standing by for wireless remote control do use battery power.
Suitable for all positions like home, room, bar, club, hotel, corridor, courtyard garden, bar, windows, patio, tree and etc. Ideal Decoration for any occasions like celebration, wedding, party, birthday, Easter, Xmas, New Year, Thanks Giving Day and other festivalsliving. Light up a festive and romantic atmosphere!